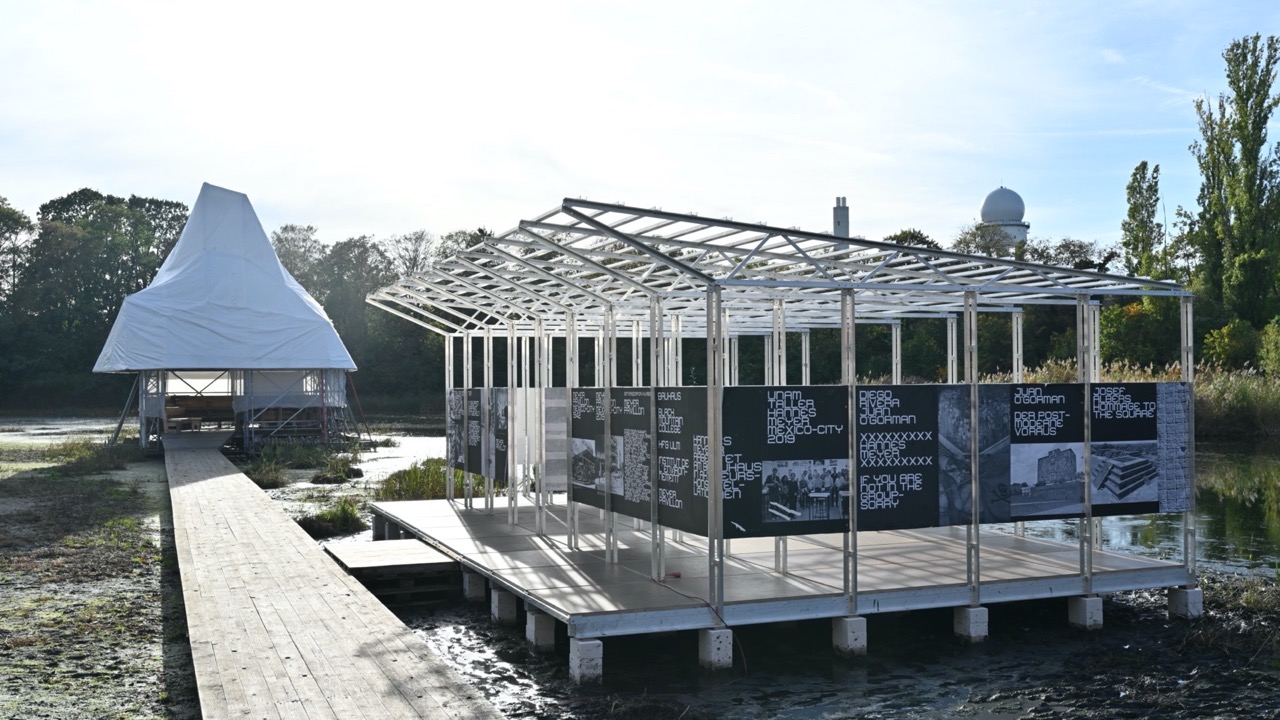 Hannes Meyer Pavillon
Theatre Stage and Reconstruction Object
Location: Temporary, Various
Year: 2019
Program: Stage
Client: Kunstfest Weimar, Gintersdorfer/Klaßen
Size: 72 sqm
Services: LP3-5 HOAI
Status: completed
Tags: culture, event

Architects:
Jens Casper Dipl.-Ing. Architekt BDA with Gintersdorfer/Klaßen; Team: Jens Casper, Knut Klaßen, João Oliveira

Consultants
Structural Engineer: StudioC, Berlin



"... a transcultural performance, a universal vocational training centre - discourse, cabaret and entertainment, material dance, visual communication, cabinet making, cookery and partying as concrete transport into various aspects of life, all united in one pavilion. The location is a reconstruction of a pavilion 2nd Bauhaus Director Hannes Meyer and his second wife Lena Meyer-Bergner conceived during their Mexican exile in the 1940s with the graphic design collective TGP."
Gintersdorfer/Klaßen: The Institute for Unforseen Collaboration 2019



The Hannes Meyer Pavillon was commissioned by Kunstfest Weimar and Gintersdorfer/Klaßen, and has so far been staged at Floating University Berlin, FFT Forum Freies Theater Düsseldorf, Kampnagel Hamburg, and Pumpenhaus Münster in cooperation with Kunstfest Weimar, as part of the Hamburger Architektursommer 2019 and 100 Jahre Bauhaus.